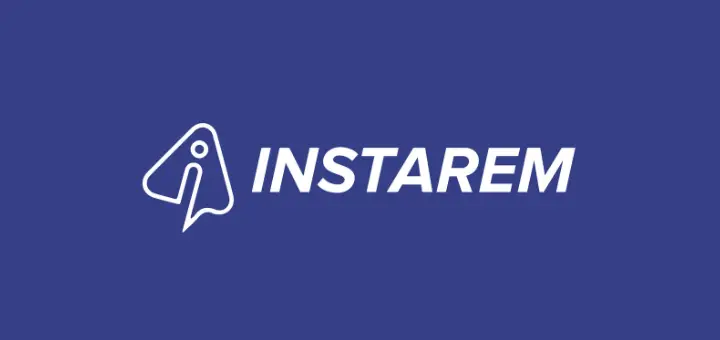 InstaReM Coupon Code
£10 OFF discount on your first money transfer + joining bonus of 75 InstaPoints.
Get This Deal
All Deals
InstaReM Coupon Code
Use the exclusive InstaReM coupon code to get £10 OFF your first transaction along with a bonus of 75 InstaPoints upon joining.
Follow this link to sign up for a free account and use the exclusive promo code COMPARISM10 to get this offer right away.
(step-by-step details below)
This first-time promo code will get you US$10 off your transfers (from the US) and an equivalent in other currencies like AUD, CAD, INR etc.
I came across InstaReM a while ago, but at the time, their main operation was from Australia. They recently acquired a license for money transfers from the UK, so I thought of covering their new customer offer here for you.
InstaReM offers a quick way to send money overseas at a competitive low-fee and real exchange rate (that's the rate you see on Google and XE.com).
In addition to the UK, they also offer remittance services from Australia, Singapore, Hong Kong, Malaysia, and Europe to 55+ countries worldwide.
The exciting part is:
You can also use InstaReM for outward remittances from India to the UK, US, Australia, Canada etc., as InstaReM recently started money transfer services from India to overseas (which isn't possible with many other services yet).
I signed up in the UK, and my profile got verified within a few hours.
The service and the offering look promising, and I think I have stumbled upon another promising and cost-effective way to send money to India.
I will try InstaReM for my next money transfer from the UK to India and write a detailed review on Comparism about what InstaReM offers.
For now, here's the InstaReM first time (new customer) offer, which can get you £10 off your first transaction (similar to Xendpay).
And it doesn't end there.
InstaReM offers you loyalty points on your future transfers and referrals, which you can then redeem on your next transfer (more details below).
How to use InstaReM coupon code & get £10 OFF?
Use this link (or click on the "Get this deal" button on the right) to create a free InstaReM account.
You will get a sign-up bonus of 75 InstaPoints – save these for your next transaction 😉
Use the exclusive InstaReM promo code "COMPARISM10" to get an instant £10 discount on your first transaction.
What does this mean?
If you send £500 from the UK to India, you will pay only £490 for your first transaction. Or, put it another way, you won't pay any fees for the first £2850 you send with InstaReM as the £10 code above will make for the transfer fee.
How to earn loyalty points with InstaReM?
When you sign up with InstaReM via Comparism, you also get a joining bonus of 75 Instapoints which you can redeem on your next transaction (400 points at a time which will take about £7.20 off).
You can also refer your friend via the InstaReM referral program, under which you earn 400 loyalty points (equivalent to £7.20) for each new member you refer.
You can get your personal InstaReM referral code by logging into your account and going to the "Invite & Earn" tab.
If you face any issues while using this InstaReM coupon code for your first transfer, please don't hesitate to get in touch!
For more money transfer deals and the best offers on sending money to India, please don't forget to subscribe to my free newsletter.
FAQs