What to do With 500 and 1000 Rupee Notes – Complete Guide For NRIs
If you are an NRI and have cash in India rupees you carried with you when you travelled overseas, there's some news for you!
All ₹500 and ₹1000 in circulation have been banned by the Indian government.
Yes, that's exactly what happened.
The Indian Prime Minister, Narendra Modi, in a sudden address to the nation on 08 Nov 2016 banned all the Rs 500 and Rs 1000 currency notes in circulation.
That's 2203 crore banknotes!
In this post, I look at various steps you – as an NRI – can take to money by converting the old 500 and 1000 rupee notes.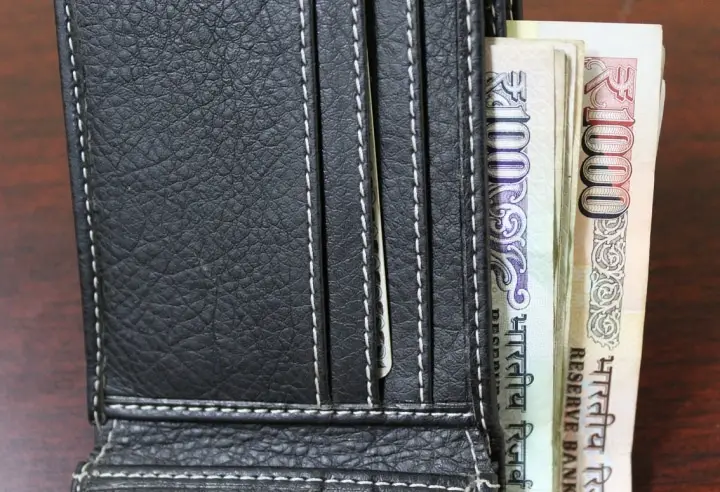 Discarding higher denomination notes is an attempt to tackle the menace of 'black money' to restrain corruption and terrorism in India which thrives on fake currency and higher denomination notes.
I have my own doubts about how effective it will be, given the money that needs to be spent on printing and circulating new currency to replace the old 500/1000 rupee notes.
But that's not the topic of this post. Back to the original topic!
The demonetization of OHD (Old High Denomination) notes of 500 and 1,000 rupees applies with immediate effect.
You would already know of this unless you have been hiding in a cave or didn't have numerous calls from India informing you of this change to 500 and 1000 rupee notes.
The government with RBI have set deadlines – after this, such notes will become "mere paper".
If you are a non-resident Indian like me, living in the UK (or anywhere for that matter!), you would have a few thousand rupees in the higher denomination for your travel to India from the UK.
Who wants to land in India, carry the luggage and queue up for withdrawing cash at an ATM?
That's not the first thing you want to do when in India – you just want to meet your loved one who has come to receive you or catch your next connection to your home.
So, as an NRI having some extra cash in Indian currency with you overseas makes complete sense.
What now?
With this announcement, starting midnight 08 Nov 2016 both these currency denominations are longer legal tender. What this means is, 500 and 1000 rupee notes will no longer be accepted as a valid currency.
What it also means is after the deadlines the government and RBI have set, the old 500 and 1000 rupee notes that you have will be illegal and no better than 'useless paper.'
There are a few exceptions, though.
Government hospitals, petrol pumps, railway, govt. bus ticket booking counters, airlines, chemists, stores run by Central or State govt., authorised milk booths, crematoriums/burial grounds and a few other important places will continue to accept the old denomination notes till 11 Nov.
This is a MASSIVE change.
86.4% of banknotes in value (totalling around 14.18 lakh crore) consists of Rs500 and Rs1000 notes. In terms of volume, there are 2,203 crores 500 and 1000 rupee banknotes in circulation as per RBI's latest annual report.
Are banks ready for this huge change? Check this article by IndianExpress.
Does this mean the 500 and 1000 rupee notes have become worthless overnight?
Not really. Read on.
There are a few guidelines you can follow to reclaim their worth.
In this article, I will show you a few ways you could save from losing money.
Before we jump on to the tips for converting your 500/1000-rupee notes, let's look at the deadlines set by RBI.
10 Nov to 30 Dec – Deposit in bank or post office accounts
Till 24 Nov – Exchange from a bank or post office [Rs 4000 limit]
30 Dec 2016 to 31 Mar 2017 – deposit with Reserve Bank with a declaration and ID proof
The question is…
What should you do as an NRI having 500 and 1000 rupee notes overseas? Do they become worthless 'mere paper' overnight?
Or can you do something to save money?
Let's dive right in.
Options to convert 500 and 1000 rupee notes you carried when you flew out of India
---
#1. Take the money to India when you travel
Have plans of travelling to India in the coming months?
If you plan to travel to India before 30th Dec 2016, the simplest way to save 500 and 1000 rupee notes from going worthless as an NRI is to take the old 500 and 1000 rupee notes with you. You can then exchange them at your bank branch (or any bank branch, but you need more proofs) or a local post office in India.
If you plan to travel to India after 30th Dec 2016, you can still deposit or convert to a lower denomination until 31 Mar 2017 but you need to provide proof and reasons for the delay.
#2. Deposit in NRO account
If you have an NRO account, you can visit your bank branch and deposit the higher denomination Indian currency in your NRO bank account by December 30, 2016.
But, there is a problem with this option if you are outside India!
You can deposit money into your NRO account by visiting your bank branch only in India. Check out options for NRIs to exchange Rupee Notes in the UK if you have no plans to visit India in the coming weeks/months.
If you do not have an NRO account, you can open one and deposit it.
#3. Send money with a friend or relative or colleague travelling to India
This is also a simple one but you need to have someone you can trust with your money.
In case you cannot travel to India to deposit money before the set RBI deadlines, you can give your old ₹500 and ₹1000 notes to someone who is travelling in the coming months.
The other person – your friend, relative or colleague – should also be comfortable in doing this for you as this will involve carrying your money to India, visiting the bank and furnishing valid ID proof.
If he/she is not comfortable or doesn't want to deposit the money into your bank account on your behalf, have them give it to your family or another person in India who will.
If depositing money into the bank on your behalf is not an issue, you will need to give an authorization letter and identity proof such as copies of passport, PAN card, etc.
#4. Authorise another person in India if your currency is in India
If your currency is in India and you wouldn't be there for converting your 500 and 1000 rupee notes in the bank, you can authorise another person in writing.
The designated person can then visit the bank branch in India along with the authorization letter, currency notes to be deposited and identity proof.
---
Frequently Asked Questions
As this is a new scheme by the Indian government, there is a lot of confusion around it. Quite understandably, RBI has released a list of 25 FAQs which you can check here.
In addition to this, I have listed a few FAQs below for your help. Let me know if you have any more questions in the comments below.
How much money in 500 and 1000 rupee notes can I deposit?
There is no limit on how much money you can deposit in your own bank account.
You just need to make sure all KYC (Know Your Customer) forms are in place on your bank account already. Just be mindful that for any transaction above Rs 50,000, you will need to provide your PAN card.
How much money can I as an NRI carry when travelling to India?
Ideally, I wouldn't imagine you carrying a huge amount with you in cash to India anyways because taking money out of India in the first place is illegal – the limit is Rs 25,000 (hope you know this!)
But in case you have this question…
As an NRI, you can carry up to Rs 25,000 per person when travelling to India (source). If you plan to do so before 30 Dec 2016 as I mentioned above, you can simply deposit into your bank account in India.
If you plan to do so after the deadline of 30 Dec 2016, you will have to provide more proofs and reasons for the delay but can still do it till 31 Mar 2016.
Foreign tourist in India – what are your options?
You can change notes at the airport or buy the foreign exchange you require. The limit for both these options is set the equivalent of ₹5000 using 500 and 1000-rupee banknotes at airport exchange counters within 72 hours of the notification. You need to be mindful that you need to present valid proof of where you purchased the 500/1000 rupee banknotes from.
You need to be mindful that you need to present valid proof of where you purchased the 500/1000 rupee banknotes from.
What documents does your authorised representative need to carry to the bank?
Below are the documents required however, I suggest you check with your bank what documents are required to allow a representative in India to deposit money on NRIs behalf into an NRO account.
Copy of the Authority letter signed by NRO account holder (both if it's a joint account)
Copy of the Passport of the account holder (self-attested by the account holder)
Valid Identity proof of the authorised representative (Aadhaar Card, Driving License, Voter ID Card, Pass Port, NREGA Card, PAN Card, Identity Card Issued by Government Department, Public Sector Unit to its Staff)
Are any other currency denominations affected?
No. The other currency notes and coins in circulation are not affected and continue to be legal tender.
---
I hope this article helps you as an NRI in converting your 500 and 1000-rupee notes
I had a few ₹500 and ₹1000 notes here when we flew out of India after our last trip. For us, as a coincidence, my wife was travelling to India on 08 Nov and our parents informed of this news in time so my wife carried them with her to exchange in India.
Which option worked for you? Do let me know in the comments below.
If this post helped you, do share it with your friends, family members and colleagues residing overseas. You could be saving them thousands 😉
Cheers!
Disclaimer: The options mentioned above are based on my experience and personal opinion. The option that worked for me might not be suited to you. I suggest assessing your own situation to make an informed decision – you may consider taking advice from a financial planner if you need further details.