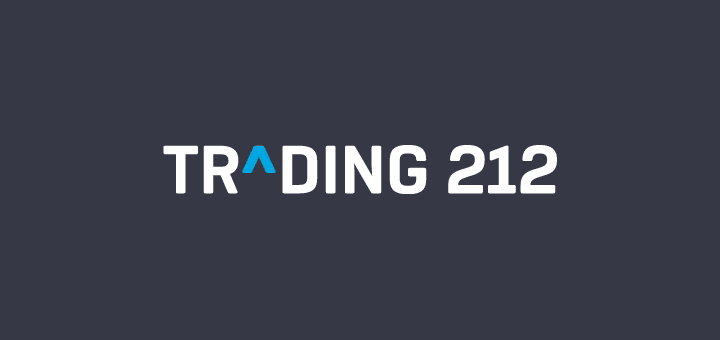 Trading 212 Free Share
Join Trading212 and get a free stock share worth up to £100/€100/$100 when you deposit £1/€1/$1.
Get This Deal
All Deals
Trading 212 Free Share
Trading212 promo code to get a free stock share with Trading 212 worth up to £100/€100/$100 when you top up the minimum deposit of £1/€1/$1.
(Trading 212 Promo Code: FMqNOShf)
Like with any form of investment, your capital is at risk. Do your research before making any financial decisions.
If you live in the UK, France, Germany, Switzerland, Austria, The Netherlands, Poland, Spain, Ireland or Italy, you can get free stock with Trading 212 Invest or ISA accounts.
If you've already registered but never received your Trading 212 free share, you can still get it by adding the above promo code to your account. I've explained this below.
As for other offers on Comparism, I have verified this offer and used Trading212 to build my investment portfolio in the UK and US stocks as I got more focus time in lockdown.
I took the last few months to acquaint myself with buying stock shares in the UK, and after going through quite a few options, I finally started my share investment journey in the UK with Trading 212.
I am still a starter and have been slowly researching different US/UK companies and started investing in Mar/Apr 2020. I used to invest in shares (not a lot) when I was back in India, but for some reason always found the flagship options in the UK, like HL and AJ Bell, rather expensive and the process overwhelming.
I was quite surprised it wasn't, so I kept hesitating and even missed investing in some amazing picks I had in mind over the years – TESLA! 😭
Anyways… happens!
Finally, I found some disruptive options that are commission-free for investing and charge no fees for buying/selling stocks, so I took the plunge and signed up.
I've been using Trading212 for over three years and find it easy to use – you could buy a Europe or USA share in a few clicks.
Trading 212 Features
Here are some of the top features I like about using it so far:
Zero commissions on investing
Zero ISA account fees
4000+ global stocks and ETFs
No foreign exchange fees
Unlimited trades
Auto Invest and Pies (I am still to start a pie myself but find the feature very exciting)
T212 also allows you to buy fractional shares.
That means you don't need to buy a full share of a company. For example, the share price for Amazon was about $3160 (pre 2:10 split). You don't need to buy a whole share necessarily. You could invest as much as you want and get a fractional share. Like, £10 in Amazon would get you a 0.00429 share of an Amazon stock.
The Trading 212 free share offer is completely legit, and just by depositing the minimum amount (which is only £1 in the UK), you get a free share worth up to £100.
As Trading 212 explains, the shares are randomly chosen, and you could get any share with a current value of £1 to £100 (or $1-100/€1-100).
What free shares have I got so far?
The highest value free share I have got is Walt Disney (DIS) which was $115.24 (£92) at the time – it's now soared to over $180 (£132) at the time of posting this deal.
The next best I have got is one free share in Uber, which is worth $55.
That's absolutely free money.
There are a few other shares that I've got by inviting my friends that range from £8 to £11 in value (National Grid, Under Armour, HP, Vodafone, Ford).
Trading212 Promo Code: How to Get a Free Share?
Follow these steps to open a Trading212 account:
Go to this Trading 212 referral link
You can sign up from a desktop computer/laptop or your mobile. On a computer, when you are at the Trading 212 website, click on "Open Account." If you're signing up using your iOS or Android phone, you'll be taken to the app download page on iOS App Store or Play Store.
Create your free "Invest" or "ISA" account
Enter your details on the form to submit your application for the Trading 212 account. Now, you need to wait for your account to be verified and activated. This happens automatically but you might need to wait for a few hours for manual verification, for which you'd be asked to provide identity documentation (licence or passport)
Deposit funds
Once your account is activated, deposit the minimum amount of £1/€1/$1. You can pay using an instant bank transfer for instant deposit, and no fees charged. Enter this code (FMqNOShf) in the "Use Promo Code" tab to receive your free share.
Get your free share!
Once you've made your deposit (min. £1), you (and I) should receive a free stock from Trading 212 within 24 hours valued between £1 and £100.
Let me know what free share you get.
Bonus Tip: To be double sure that you get your free share, enter this code (FMqNOShf) into the "Use Promo Code" tab on the mobile app – you can do so on the desktop website as well. This ties things together and eliminates any chances of tracking not working as it should.
You could choose to keep this share in your portfolio for future gains or if the share you get is not what you're interested in, you could decide to sell it and buy some other stock with the liquidated money.
You can also withdraw the money from the free share sold to your UK bank account. To withdraw the funds, click on the burger menu on your app (in the bottom right corner) and tap "Manage Funds." You can then click "Withdraw Funds" and follow the steps to take the money out.
---
Using this Trading212 offer, you and I get one free share up to a worth of £100.
You can get more free shares by inviting your friends using your personal referral code under the Trading 212 referral program.
How to invite your friends to get Free Shares with Trading212?
Login to your Trading 212 account on your laptop or the mobile app.
Go to your account menu (it's the burger menu in the bottom right corner of your app OR if you're on your computer, it's where your email address shows in the top right corner).
Look for "Get free shares!" and click on it.
You'll find your unique link here that you can share with your friends to get more free shares with Trading 212.
Remember: To get the free promotional share, you need to deposit at least £1/€1/$1 into your ISA or Invest account.
Frequently Asked Questions