Do NRIs Need to Have an NRE/NRO Account to Send Money to India?
Do I need an NRE/NRO account to send money to India as an NRI?
Can NRI hold a savings account in India?
Am I required to convert my resident savings account to an NRI bank account once I move abroad?
Is there a penalty for not converting a resident Indian savings account to an NRO account?
In this post, I will answer these questions about what's wrong with holding your Indian resident savings account once your status changes to NRI.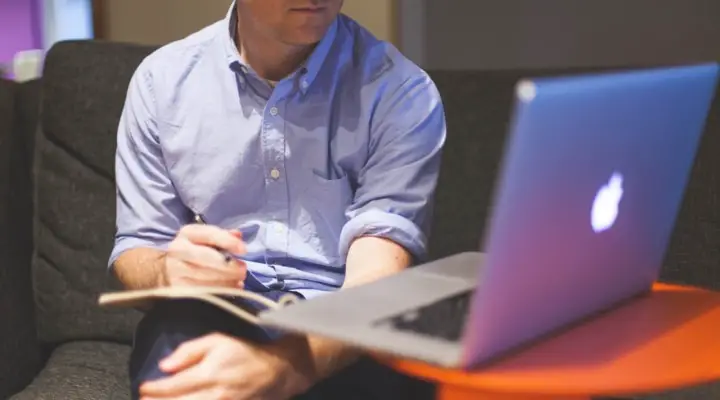 Let's dive right in.
Once you have stayed out of India for more than 182 days during the preceding financial year, your status changes from a Resident Indian to an NRI [Non-Resident Indian]. That's when you lose certain privileges that a resident Indian has, and holding domestic savings bank account back in India is one of them.
Once you become an NRI, you can no longer keep a resident bank account and are required by law to convert your resident savings account to NRO or NRE.
It is your responsibility to inform your bank to convert your savings account to an NRO account. Chances are, you didn't even know such a requirement existed to change your resident domestic savings bank account to one of the NRI accounts after you have been outside India for more than six months.
Can you send money to India without an NRI account?
You might be wondering:
But I send money to my savings account without any issues.
Well, once you become an NRI and do not convert your Indian saving account to an NRI category (NRO/NRE), technically, nothing stops you from making the transfer.
You can initiate the transfer using your preferred channel, and the money WILL reach your bank account in India.
But, there's a problem…
In the eyes of the government of India, that's not legal.
Let me explain.
The rules, interest rates and legalities that apply to NRI accounts differ from the bank account you hold as a resident Indian. You need to maintain an account as per your residency status.
If you come under the radar leading to an inquiry, you cannot just say, "nobody told me this", and will have to face the consequences.
Related: The ultimate guide to sending money to India
Is it illegal if you don't convert Savings account to NRI account?
Yes, the moment your status changes to NRI, many rules and regulations change for you from a personal finance point of view as compared to when you were a resident Indian. As per FEMA (Foreign Exchange Management Act, 1999) regulations, it is illegal for an NRI to hold resident savings account in India.
If authorities notice, you could face a penalty for not converting to an NRO account and operating a savings account in India with NRI status (staying out of India for more than 182 days).
Related: When is the best time to send money to India?
Unaware that holding a savings account is illegal for NRIs as per Indian laws, most people who have travelled to the UK for work ignore this.
They continue with resident savings accounts to send money to India from overseas even after the six-month period expires, thinking it doesn't matter.
That's a mistake!
Even I didn't know about this requirement at the start.
However, as soon as I learned this law, I switched my Indian savings account to an NRO account to deposit any earnings in India.
NRO or NRE: Which Account is Right For You?
This question is for a separate post. But I will try to explain it very briefly here and then do an elaborate post on whether to choose NRO or NRE account later.
In plain terms, an NRO account is to deposit your INR income in India. If you have any income in India like from passive income sources like rental property, the stock market, dividends or any other investments, you need an NRO account.
Any payments towards insurance premiums, and EMIs for loans you took while in India should also be paid using an NRO account. You can send money from the UK to India to an NRO account without any issues as long as all taxes due are paid in the UK.
NRE account is only to deposit earnings from employment overseas.
With an NRO account, you can repatriate up to an equivalent of 1 Million USD per year from India to your resident country abroad, given you fulfil the required formalities. Like, you need to get a certification from a CA for taxes paid on your income in India.
For NRIs with an NRE account, there is no such limit.
In addition to an NRO account, I hold a separate NRE account that allows me to transfer my overseas income from UK to India with an option to repatriate the money back to the UK without any restrictions if I may need to in the future.
I will do a detailed post here about the differences between NRO and NRE accounts.
---
Most of my friends who I spoke to about this, didn't know there was any such requirement after moving abroad. They never bothered converting resident savings to NRO/NRE account.
When I told them about this being illegal, many of them took action right away not to end up getting penalised in the future. That's when I realised a wider audience should be made aware of the law, and I wrote this post (you can do your part by sharing it!).
Convert your savings account to NRO account now to avoid getting penalised
What next?
Take action!
I can't emphasise this enough:
If you are an NRI residing outside India and operating resident savings account back home, I recommend you convert your home account to NRO account right now.
How to Convert Your Indian Savings Account to NRE/NRO
I converted my savings accounts to NRI status and it didn't take much of my time.
Here are your options to comply with the Indian law:
1. Convert existing savings account to NRO account
To convert savings account to NRO account, contact your bank to make the changes. The bank will change your status on the account, and your account number stays the same. If you opt for this option, you don't have to worry about changing your account number if you pay any monthly EMI/SIP etc.
2. Open a new NRO account
You can also close the savings account with your current bank and open a new NRO account with a different bank in case you decide to change your bank (in which case you will have a new account number for your NRO account). With this option, you will need to inform the respective banks/companies about your new account number because you will have a new NRO account number.
3. Open an NRE account
If you have no income in India to be deposited, you can simply just close your savings bank account and open a new NRE account. To open a new NRE account, you can contact the bank you want to open an account with by calling them, or you can do it online. Most banks have online application portals that you can access for more details on the process.
Remember: you can take up option 3 in addition to option 1 or option 2.
In my case, I went with option 1 and 3, as I mentioned in NRO vs NRE section above.
Summary
I hope it's now clear that you do need to convert your resident savings account to NRO account or open a new NRE account to satisfy Indian law for NRIs.
Please write in the comments section below if you have any queries or suggestions to add to this topic.
And if you found this post helpful, again, don't forget to share this with your friends, family members and anyone you think this information could help.