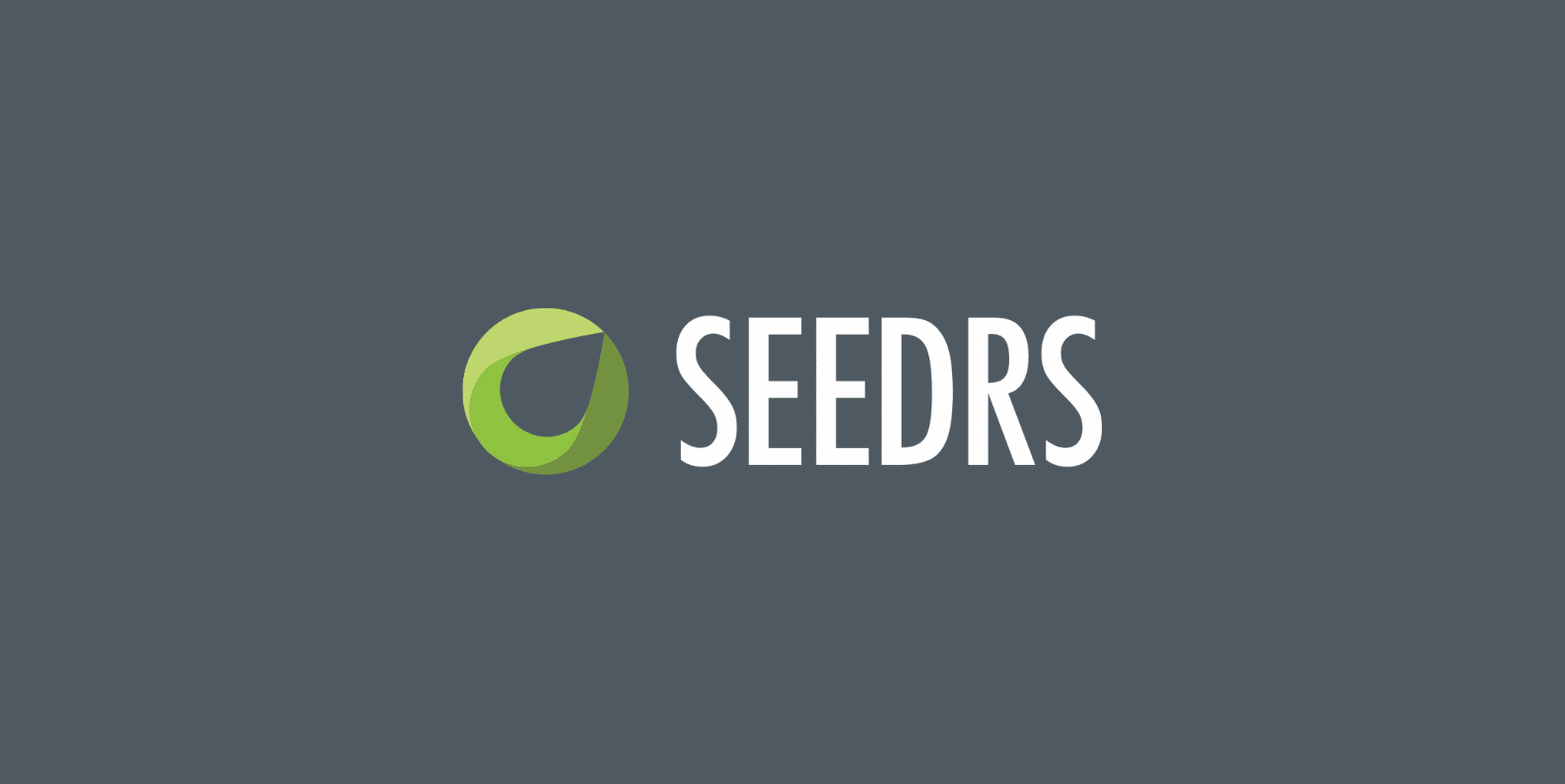 I've been using Crowdcube as my go-to crowdfunding platform for a few years. I love its simplicity and ease of use to discover business ideas and invest in startups.
It wasn't until recently that I came across Seedrs and decided to give it a try.
And, I was quite excited by the extra features that Seedrs has to offer. Especially the Secondary marketplace feature where you can sell shares to other shareholders (P2P).
Today, I am going to deep dive into what Seedrs has to offer and help you get started.
We'll go through the in-depth details of what it is, how it helps businesses and investors, and if it works for you or not. We'll also touch upon how it compares to alternatives like Crowdcube.
This detailed Seedrs review is based on my personal experience of using for investing in UK startups.
Like all other Comparism reviews, we will take a deep dive into what's good about Seedrs and what's not to help you make an informed decision.
Disclaimer: I must clarify that I am not a financial advisor, and this isn't investment advice. I have no qualifications to recommend you any investment. Seedrs is one of the services that I use to invest in business startups; please do your own research and understand the risks of investing in early-stage businesses. Investing in startups bears significant risks, including total loss of investment. We have no sponsored affiliations in place with Seedrs.
Okay, with that out of the way, let's jump right in and find out if Seedrs is good for you or not!
If you're in a rush and can't go through the whole review now, here's a quick summary for you.
Seedrs Review: Summary
Seedrs crowdfunding is a simple way to invest in early-stage startups in the UK and Europe. It is an excellent platform for small investors to start a portfolio with a small amount of €/£10.
If you are like me and have always wanted to invest in interesting business ideas, Seedrs is a great match for you.
Founded in 2009, Seedrs is one of the leading equity crowdfunding investment platforms in the UK. Since its start, Seedrs has helped 1300+ businesses raise £1.2Billion in investments.
Having used Seedrs myself to invest in a few interesting ideas in the last few months, I can safely recommend that it is a legit way to invest, given you understand the risks involved.
Investing in startups involves a high risk (as much as you could lose all the money you invest).
Having said that, there is an equally high reward if you get into the right project at the right time. Imagine getting a chance to own a piece of Facebook, or Uber, or Apple as an early investor.
Once you understand the risk-reward dynamic associated and are then looking for a reliable way to get started. If you know how to shop online, you know how to use Seedrs already.
You can use my referral link below to get £25 investment credit after you've invested £150 in one of the Seedrs campaigns.
You can then use this credit to invest in a future campaign or can even withdraw it if that's what you prefer.
Make sure you make an investment within 30 days of signing up or else you lose the £25 bonus credit offer.
Pros and Cons of Using Seedrs Crowdfunding
Now, let's look at various aspects in detail.
What is Seedrs?
Seedrs is a leading equity crowdfunding platform specialising in startups – an online marketplace – to shop for investment opportunities aligned with your personal interest, passion and belief.
On the Seedrs.com website, businesses showcase their products or service offerings to raise funds from everyday individual investors or high net worth, accredited investors.
Imagine an online take on the BBC Dragon's Den.
…except, you are the Dragon here.
You decide to invest (or not) based on the details provided by the teams on their Seedrs listing page.
The only difference, it's online on the web page and that you don't have negotiation powers on the valuation of the businesses. You invest at the valuation that the business comes up with.
Until recently, investing in early-stage startup businesses was restricted to only high net worth investors or investment funds.
Crowdfunding platforms like Seedrs are great to invest in startups giving equal, if not better, opportunities to private individual investors.
How much has Seedrs raised so far?
In total, Seedrs has raised £1.2+ Billion for 1377 startups in return for equity shares in their business for the investors.
Generally, there are usually 20-25 live active campaigns with different businesses raising money.
You can also opt to invest in a business that previously raised with Seedrs – that's the Secondary market feature that I'll talk about in a bit.
Below is a snapshot of the total Seedrs investment raises so far. You can also see the current live opportunities – 28 new pitches and 413 opportunities on the Secondary Market at the time of writing.
How Do You Make Money from Seedrs?
You can make money from Seedrs mainly in one of the below three ways (termed as the business having a successful exit outcome):
Acquisition: The business has a successful exit where it is sold to a new owner at a premium (from when you invested), and the new owner decides to buy back your shares (like Wealthify, Podpoint).
IPO (Initial Public Offering): The business is listed on a public exchange where you can then sell your shares for a profit (like FreeAgent did).
Selling on Secondary Market: The business shares are tradeable on the Seedrs secondary market, where you can sell the shares to other investors on the Seedrs platform at a share price you set. Other Seedrs users can buy your share offer if they want.
You can follow this guide from Seedrs where they explain these options in detail.
BONUS: Earn from Seedrs referrals.
After you sign up for Seedrs, you get a unique link using which you can refer other users to Seedrs, and you both get £25 investment credit to fund the next investment; after your referral makes £150 towards their first investment.
Seedrs Success Stories
In total, there have been 17 successful Seedrs exits – 7 of them in 2020 alone (source).
These exits accounted for £4 million in return for investors. The £4M figure doesn't include the profits realised using the Secondary Market.
The past performance of any startup is no sign of how a future startup raising money on Seedrs might succeed.
However, to give you an idea of the potential, here are a few businesses that used Seedrs crowdfunding and doing/did well bringing multi-bagger returns for investors.
Revolut: Revolut, the well-known fintech startup, raised £3.8M from 4300 investors in 2017 at a pre-money valuation of £275M. Revolut now carries a valuation of £4.2B – yeah, Billion.
Wealthify: Wealthify raised £1.1M from 763 investors in Nov 2016 – Aviva acquired a majority stake within a year and later fully acquired in 2020.
FreeAgent: FreeAgent raised £1.21million from 700 investors in 2015, and just 16 months later, IPO'd on AIM to become the first equity crowdfunded business listed on public markets. FreeAgent later got acquired by RBS.
Podpoint: Podpoint, a leading network of Electric Vehicle charge points (and home chargers), raised £1.46million from 383 investors in December 2014 at a pre-money valuation of £16.2M. Podpoint was acquired in £110 million by EDF in 2020 – a ~7x return for investors of the Seedrs round.
Whilst we're at it – I must mention – there have been many failures as well along the way – that's the risk-reward balance you need to have and diversify your investments to minimise risk.
Is Seedrs Safe?
Seedrs is a completely safe and legit way to invest money in businesses.
Regulated by the Financial Conduct Authority (FCA) in the UK, Seedrs is obligated to keep the clients' assets separate (i.e. the shares) to their own.
What that means is: if Seedrs were to go bust, the shares you invested in are not treated as Seedrs' assets and hence, protected.
For any investments you make using the Seedrs platform, Seedrs acts as your nominee.
How Does Seedrs Work?
Seedrs allow businesses to pitch their business idea directly to investors.
The Seedrs platform allows investors to discover interesting business projects and back them in return for equity in the business.
Seedrs administers the shares and acts as your nominee: in simple terms, Seedrs holds the shares on your behalf.
How Does The Seedrs Nominee Structure Work? Are my shares safe with Seedrs?
When you invest on Seedrs platform, Seedrs holds the legal title of the shares and the investors hold beneficial ownership.
What does this mean?
Here's a quick explanation video on how the nominee structure works and its advantages for both businesses and investors.
How to Invest on Seedrs?
Let me show you how to sign up on Seedrs and make your first investment.
Don't forget to use a referral link so you can benefit from the free £25 investment credit offer.
Seedrs Referral Sign-up Offer
Sign up using this link to get £25 credit on the first £150 investment made within 30 days of signing up.
Open a Seedrs Account
Go to this link and create a free Seedrs account. You can sign up using your email, or you can opt for one of the alternatives: Facebook, Google, LinkedIn or Twitter.
After registration, you'll receive a verification email (the usual to verify you are a genuine user). Click on the confirm button to continue the registration process.
Investor Authorisation
To make investments in Seedrs crowdfunding campaigns in the UK or Europe, you need to complete the investor authorisation process.
(This is standard with any investment product you use.)
You need to self-certify if you're:
a high net worth investor
a sophisticated investor
an every day (restricted) investor
You need to show Seedrs that you have the judgement and understanding of the risks associated with investing in private businesses.
It is pretty simple to do so.
Seedrs will give you a short quiz (Investment Authorization Questionnaire) with a few questions as part of the sign-up process. At the end of the quiz, the quiz will help Seedrs determine the category based on your responses.
Or, you can choose to self-certify as a "high net worth individual/investor" or a "sophisticated investor."
If you live outside the UK or Europe, you will need to self-certify as an accredited investor in your local jurisdiction.
Identity verification
Like any other business providing financial services, Seedrs will need you to verify your identity as an investor.
You only need to do this once for your first investment on Seedrs.
Seedrs, in many cases, are able to conduct this check automatically in the background. That's what happened in my case.
If the automatic process doesn't go through, Seedrs might ask you to provide scans of additional documents and answer some more questions to verify your identity.
Investing in a Campaign
Once you've found a business you'd like to invest in, click "Invest" on the campaign page. On the next screen enter the amount. You will then need to accept the Investment agreement.
This is a standardised agreement between you and Seedrs as they will act as your nominee for your investments.
Tip: At this step, you can decide for your investment to be public or anonymous. If you decide to make it public, your investment amount and details will show in the Investors tab on the campaign page. If you choose for your investment to be anonymous, it will only show for you when you're logged in.
Paying for Your Investment
Next, you need to pay for your investment.
You can use one of the available payment methods for your first investment:
Debit/Credit card
Bank transfer
There's a third option (below), but you can only use it if you have any balance from Seedrs referral credit or if any of your previous investments got cancelled.
Investment account balance
This is where you will see your £25 credit for your 2nd investment (after your first one of £150 or more) – remember to use my referral link to get it.
Issuing of Shares
Once a campaign closes, the next step is legal due diligence and investment documentation. Once this is done, Seedrs transfers the funds collected to the company raising money. The business then issues shares in exchange.
An electronic share certificate is issued in your name that you can access and download from your Seedrs account, confirming you are officially a shareholder in the business.
Access to Investors Portal
As an investor, you also get access to the businesses' post-investments portal/community on Seedrs, where you can keep in touch with the business team and other investors.
Cancelling Your Investment
It could happen that you liked a business idea and went ahead with the investment and then later changed your mind for whatever reasons.
You have an option to cancel your investment at any time before a campaign closes. You get a minimum of 7 days of cooling off-period to cancel.
Once you cancel, the funds you already paid will be returned to your Seedrs account that can then be used to fund other investments.
If you like, you may decide to withdraw the amount from your Seedrs investment account at any time. The funds take around 48 hours and must only be returned to the original payment method.
How Does Seedrs Make Money?
Seedrs makes money by charging fees to both the businesses seeking funding and the investors who invest in these businesses.
Below I have broken down what Seedrs charges as fees to both these groups.
Seedrs Fees for Investors
Here are the fees that Seedrs charge to investors.
There are no other hidden costs or charges for holding your investment on Seedrs for any period.
At time of investment – 1% of investment
Seedrs charge 1% of the amount (max £/€ 250) at the time of investing in a campaign listed by a business. This includes holding facility and other features like members investment account discussion forum.
Until 01 May 2021, Seedrs did not charge upfront and only on the profit on exit. CrowdCube charged upfront but not on exit. Now both have both charges although different %s.
Periodic Holding fees – 0%
You don't pay any fees to Seedrs for holding your investment. For any duration.
On Successful Exit – 7.5%
If the company you invested in grows and you make a profit, Seedrs charge a Carry fee of 7.5% on the profit you generate on your original capital investment. This includes the charges for administering your shares and acting as your nominee.
For example, if you invested £100 via Seedrs that in 3 years grows to £200 and later gets acquired by another business or investment firm, you'll pay 7.5% of the profit in fees.
In this example, your profit is £100 and you'll pay £7.50 in fees. So your net profit will be £92.50.
Seedrs Secondary Market Fees
To sell your shares in the Seedrs secondary market, Seedrs charges 1.50% transaction fees and 7.50% Carry fees on profit.
Does Seedrs Have a Mobile App?
No, Seedrs doesn't have an Apple iOS or Android app at the time of writing this.
However, I had no issues accessing the website on my mobile by going to Seedrs.com using Chrome and Safari – the site is easy to use and mobile-friendly. In fact:
When I came across Seedrs, I registered, got verified and funded my first investment – all on my phone.
But, it gets a bit annoying having to log in to the Seedrs website to keep a tab on the progress of your investments. The addition of native apps will definitely add to the convenience and overall user experience.
Seedrs Customer Reviews
This review is based on my own experience using Seedrs, so it might not be enough to conclude how good (or bad) it is. So let's look at a few real user reviews on Trustpilot.
Seedrs has a TrustPilot rating of 4.5/5 based on 2537 user reviews.
88% out of these review rate Seedrs as Excellent or Great.
Let's look at the negative feedback as well.
5% rated their experience as Average and 7% rated it as Poor or Bad.
I went through some of the negative reviews and here's what I found to be the common concerns.
Customer Support Delays
I haven't had to go through support until now as the website works, but I could see quite a few users mention the support delay as the main cause of their poor review rating.
Seedrs has responded to this feedback on most reviews mentioning some recent unusual influx of queries as the cause of delay.
I think having a live chat on the site will help with all such issues and make the users feel heard.
No Smart Phone App
I've already mentioned this one as one of the disadvantages – no iOS or Android app is one of the concerns I saw echoed by reviewers on Trustpilot.
Delay in issuing S/EIS (tax relief) certificates
The delay in issuing of EIS/SEIS certificates shows as another main concern from users.
I do relate to this one as I have seen similar delays, but that's common with such a process – I had the same experience with CrowdCube. Plus, I don't see this as a major issue (with Seedrs or any other platform) as that's what Seedrs' job is as administer of shares to chase the share certificates.
Plus, as per HMRC rules, you can still claim EIS relief in your next Self Assessment if you missed it in the previous year.
You can read more about EIS/SEIS tax benefits here.
Seedrs vs Alternatives
If I were to look at Seedrs alternatives, CrowdCube would be the biggest and their main competitor.
In fact:
CrowdCube and Seedrs were supposed to undergo a merger, but it didn't get approval from CMA (Competition and Markets Authority) in the UK.
Looking at features, Crowdcube doesn't have an active secondary market where you could sell your equity investments, so there is no easy way to sell your shares and liquidate your capital on Crowdcube.
Seedrs, on the other hand, allows you to see your equity holding in the secondary market.
Crowdcube have a native mobile app and Seedrs doesn't
Seedrs Review: Conclusion
To wrap things up, Seedrs is a convenient easy-to-use equity investment platform for both businesses and investors.
I have been using it for the last many months and have already invested in 3 different startup pitches listed on the platform.
On another occasion (my 4th one with Seedrs) that didn't go through in the end because the business was overfunding and didn't want my money, the money was returned to me without any issues.
It hasn't replaced CrowdCube (and that wasn't the idea anyway) – Seedrs, for me, is another useful platform where I can find even more interesting businesses looking to raise money to speed up growth. And, Seedrs has an added benefit in the form of a Secondary market where I can sell my shares if I want to at a later point.
All in all – a smooth experience and a go-to place when I am looking for my next investment!
So, there you have it!
With this detailed review of Seedrs, I hope you now understand how it works and the benefits to help you make an informed decision.
If you decide to sign up for Seedrs, you can use my referral code (below) – we both get £25 Seedrs investment credit if you invest a minimum of £150 within 30 days for signing up.
All the best. If you do have any queries about Seedrs or get stuck somewhere, drop a comment below and I'll be happy to help!
Happy investing!
Frequently Asked Questions about Seedrs